ACTRI Clinic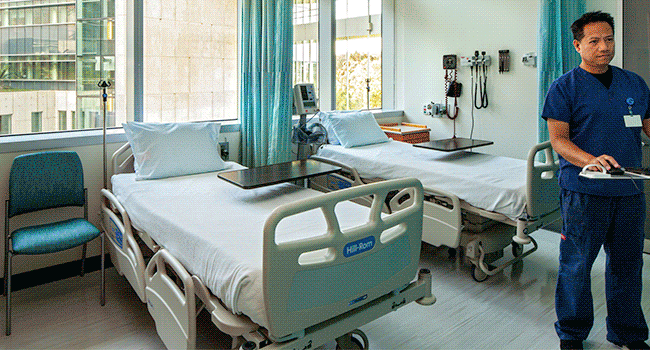 The ACTRI Clinic is located on the first floor of the Altman Clinical and Translational Research Institute building on UC San Diego Health's La Jolla campus.
The Clinic includes:
A phase I unit for testing first-in-human studies for new drugs and devices
A research pharmacy to prepare experimental treatments under rigorous conditions
An expanded laboratory for processing samples
Over 20 rooms including:

overnight rooms;
a minor procedure room;
examination rooms;
consultation rooms;
infusion center

Two negative-pressure rooms for viral vector, infectious disease and cannabis studies
Rooms for activities such as exercise and lung testing
A DEXA scanner to measure bone health
Cardiovascular phenotyping services
Cardiopulmonary Exercise Testing (CPET)
Continuous cardiac monitoring
Expanded ultrasound services, with a full range of sonography
A Metabolic kitchen
Our Registered Nurses are certified by the Oncology Nursing Society for the administration of chemotherapy, and are certified in Advanced Cardiovascular Life Support (ACLS), Pediatric Advanced Life Support (PALS), and moderate sedation. The clinic has trained personnel and facilities to carry out many procedures, such as phlebotomy, IV placement, ECGs, drug administration, and skin biopsies.
Our staff can provide dietary consultation and design meal plans to fit the complex metabolic and diabetes studies among others.
---
These are the steps needed for the set-up of studies with the ACTRI Clinic:
To review the clinic use process overview in more details
Please contact ctri-clinic@health.ucsd.edu if you need additional guidance.

The ACTRI launched the phase I unit in 2014 to meet an increasing demand for first-in-human and first-in-disease studies. The unit offers clinical trial space, an investigational pharmacy, an infusion center, and a slate of services, from nursing and clinical coordination, to biostatistics and labs, to physician oversight and investigational drug compounding. It recently expanded to incorporate omics-based biomarkers in very early clinical trials, including the infrastructure to collect, process, and analyze biosamples using cutting edge omics and biomarker tools. Research subjects are identified through disease-specific registries, and the unit can perform 24-hour and weekend pharmacokinetic, bomarker and safety studies, as well as support sample acquisition and processing at all hours.
The ACTRI Center for Clinical Research has expanded its ultrasound imaging services and now offers a full range of sonography, including cardiac, vascular, general, gynecologic and small parts (i.e. thyroid, testicles) ultrasound for clinical trials. 
Ultrasounds (or sonograms) use a computer and high-frequency sound waves to create images that are captured in real-time. They are convenient, painless, non-invasive, and yield quick results.  
Our registered diagnostic medical sonographer is also a registered cardiac sonographer, a registered vascular technologist, and a registered general ultrasound technologist.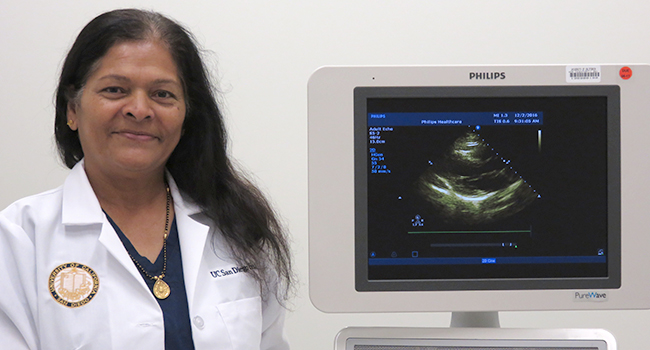 Please contact 
crsi-navigator@health.ucsd.edu
 if you need additional guidance